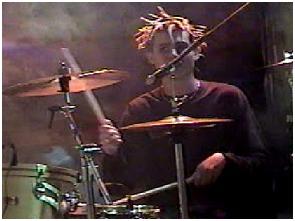 above: The youngest of the brothers Shawn. 17 years old.
<----- Michael.. say wuts that on ur head?!
Who and What is One Cross? :
OneCross is a Canadian alternative rock Christian band. Band members are brothers Shawn Cavallo(drums and lead vocals) and Michael Cavallo(bass and vocals) , father Mike Cavallo (keyboard) and Lucas Wright (Bass).